UltraViolet is a powerful and rapidly growing community of people mobilized to fight sexism and create a more inclusive world that accurately represents all women, from politics and government to media and pop culture.
UltraViolet is a community of one million people that drives feminist cultural and political change. Through people power and strategic advocacy, we work to improve the lives of women and girls of all identities and backgrounds, and all people impacted by sexism, by dismantling discrimination and creating a cost for sexism
.
We fight attacks against women and work toward a proactive vision of what equality looks like for women. We demand accountability from individuals, the media, and institutions that perpetuate sexist narratives or seek to limit the rights, safety, and economic security of women.
We leverage culture, politics, the news, and our rapid-response model to mobilize millions of people, quickly
.
We founded UltraViolet on the principle that with a combination of organizing, technology, creative campaigning, and people power, we can win. Ultraviolet leads creative, breakthrough campaigns that have won victories from politics to culture. We've never backed down from a fight, and our members have never been more energized and active than they are today.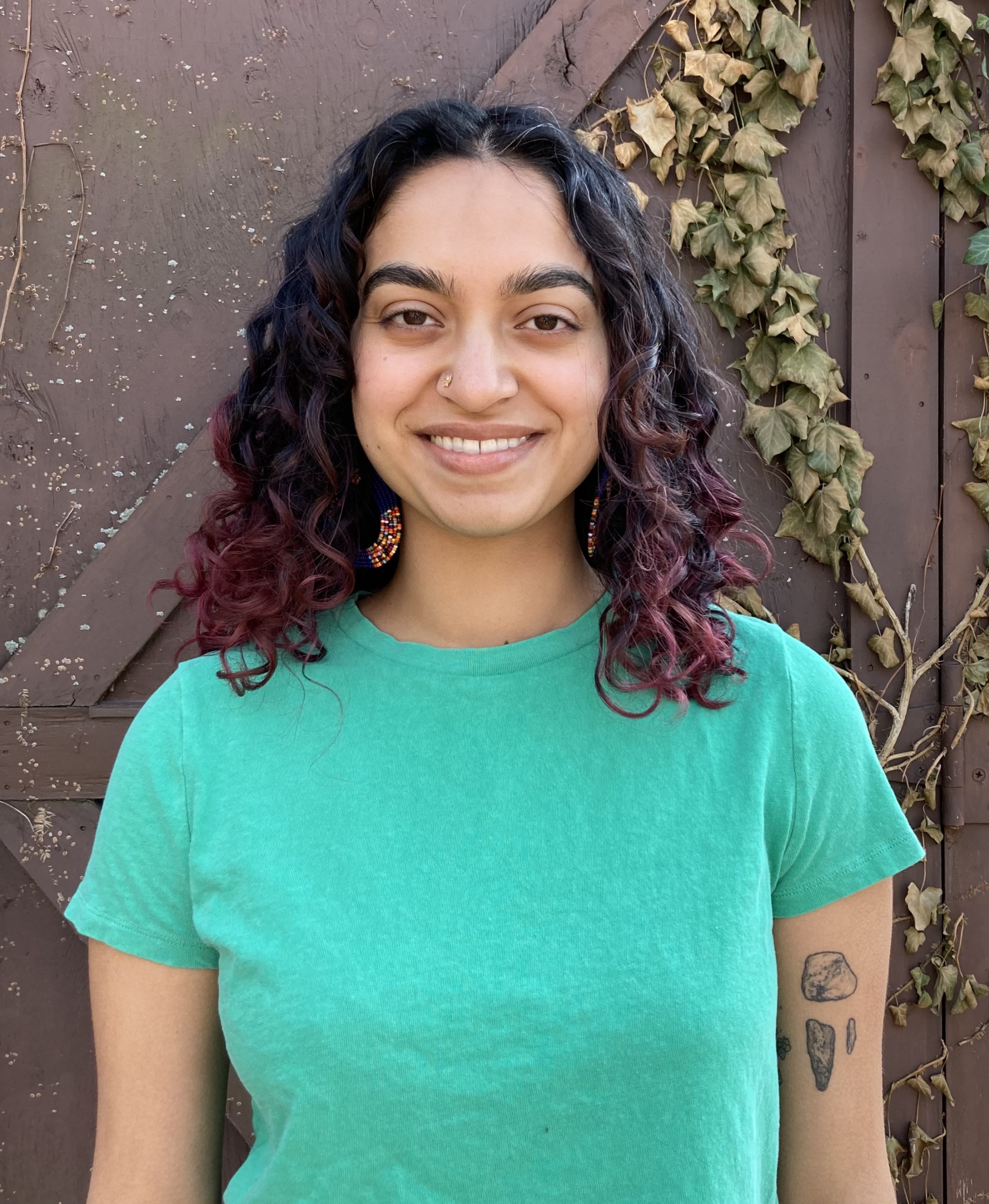 Jaya Savita Aiyer
Campaign Manager
Jaya is the Campaign Manager for UltraViolet where she works to identify and run campaigns focused on sexism in the media, Big Tech and platform accountability, the spread of sexist disinformation, and rapid response. Jaya comes to this work from her past experiences as an organizer, rooted in intersectional, anti-racist, and community-based advocacy. A graduate of New York University (NYU), Jaya studied Global Public Health, Anthropology, and Social and Public Policy. Prior to UltraViolet, Jaya was the Community Organizer at Fenway Community Development Corporation, where she advocated for affordable and equitable housing, transit, and policy in Massachusetts. As the daughter of immigrants, Jaya is passionate about building solidarity and kinship across communities to achieve a more equitable society. Based in Massachusetts, Jaya is passionate about dessert, dogs, and dancing.
Elisa Batista
Campaign Director
Elisa Batista is a Campaign Director with UltraViolet. She conceives and implements campaigns to end violence against women, increase economic security for women and families, and ensure that all women have access to full and affordable health care services. Prior to her position at UltraViolet, she was a Campaign Director for MomsRising.org, a million-volunteer grassroots organization advocating for policies related to family economic security, and child health and well-being. She helped spearhead the organization's immigration campaign, and launch MamásConPoder.org, a community of civically engaged Spanish-speaking and bilingual mothers.
She is also a bilingual journalist and award-winning digital influencer. She is the co-founder of the popular parenting community, MotherTalkers, which was named a "favorite mom blog" by Ms. Magazine, and recognized with an award by Latinos in Tech Innovation and Social Media (LATISM). In addition, her writing has appeared in the San Francisco Chronicle, Huffington Post, Daily Kos, FOX News, La Opinión, and Wired News.
When she is not at work, Batista is shuttling her two teenagers, and training for races. She is an avid runner and cyclist, who lives with her family in California.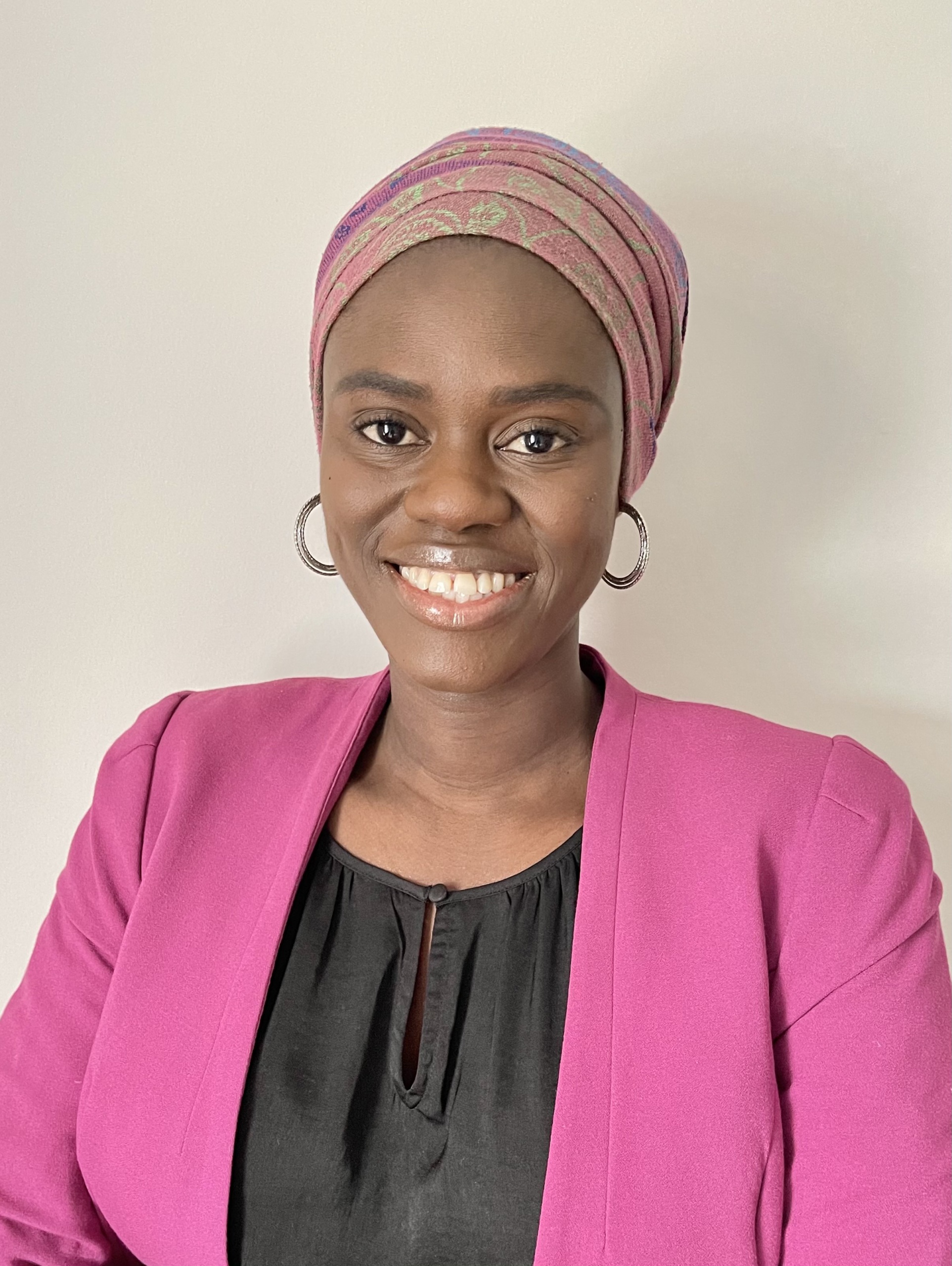 Isatou Bittaye-Jobe
Director of Institutional Giving
Isatou is a feminist leader, passionate fundraiser and human rights activist. She is the Institutional Giving Manager at UltraViolet. She comes to UltraViolet with a decade of experience in development and communication working in the gender justice movement, human rights, and international development sector, most recently at the Population Council where she led the growth of the Council's revenue from small to mid-size private and family foundations in the US and internationally as Foundation Coordinator. Prior to that, she held roles with the National Network for Safe Communities and Women Deliver. Isatou started her career in human rights advocacy in The Gambia and served as Senior Program Officer at the National Council for Civic Education for five years, where she was the institution's program lead and project Grant Writer and promoted civically engaged citizenry among Gambians. She was a founding member and Communication Manager of The Girls' Agenda–a young women-led nonprofit promoting the respect, protection and fulfillment of human rights of girls and young women in The Gambia.
She has a BA in Political Science and double MA in International Studies and Women's and Gender Studies from National Chengchi University in Taiwan and the CUNY-Graduate Center respectively. Isatou is a Women Deliver Young Leader in the class of 2016 and was recognized for her work in advancing gender equality and promoting the sexual and reproductive health and rights of girls and women across the world. When she is not at work, Isatou is cooking and trying out new recipes, reading and taking a walk to the park with her daughter. She lives in New Jersey with her Spouse and daughter.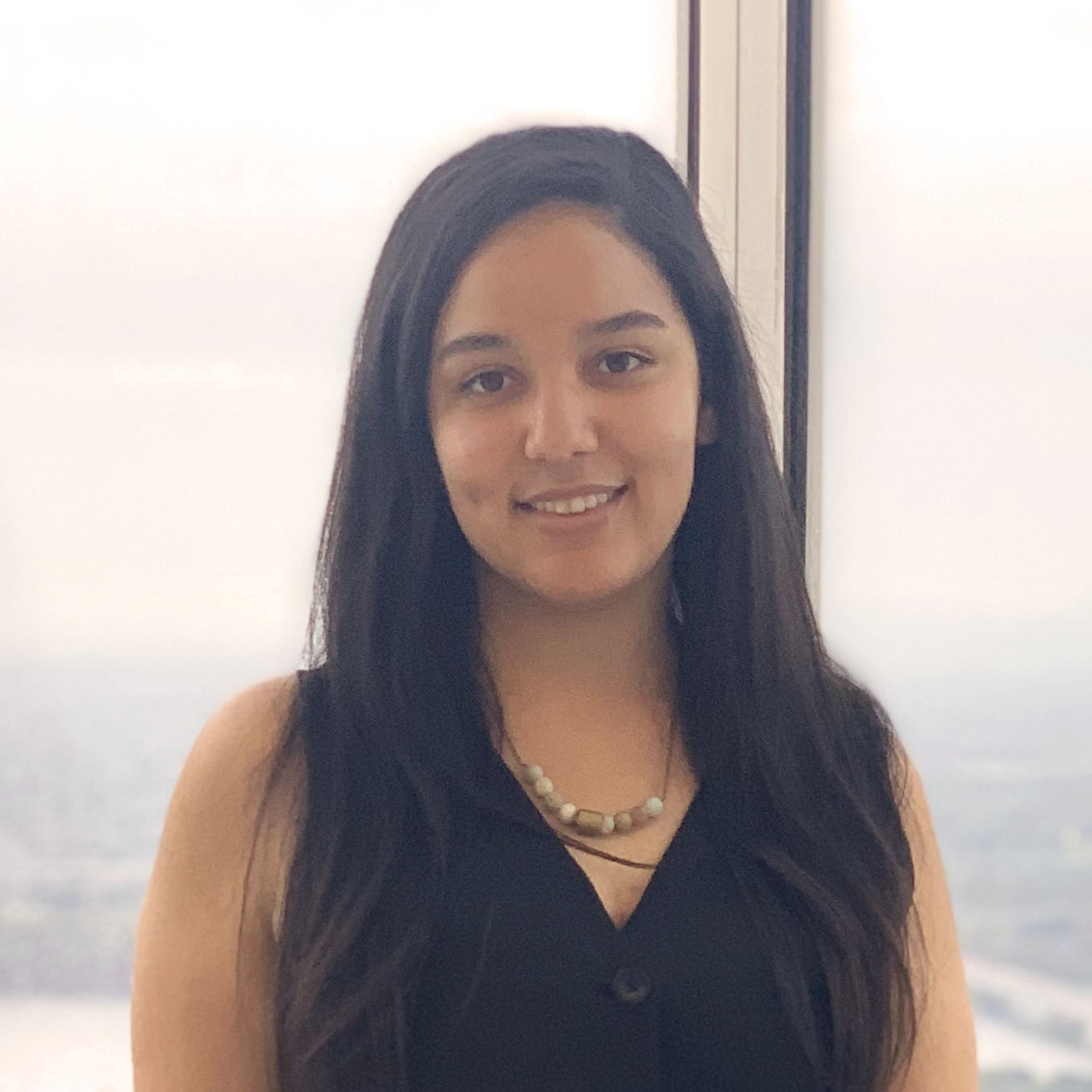 Iris Brawley
Organizational Administrator
Iris is the Organizational Administrator at UltraViolet. Prior to joining the UltraViolet team, she gained an array of experience working as an executive assistant in both the non-profit and private sectors while completing her BA in Art History at the University of Texas at Dallas. In her free time, Iris enjoys trying out local coffee shops, adding to her plant collection, checking out the local art scene, and creating works of her own.
Lindsay Budzynski
Director of Operations and Human Resources
Lindsay is the Director of Operations and Human Resources at UltraViolet. She is a long-time clinic escort and former board chair of Chicago Abortion Fund. Prior to joining the UV team she spent over eight years in the alternative investment industry. Outside of work Lindsay is a resident artist in printmaking, avid thrifter, and pet enthusiast.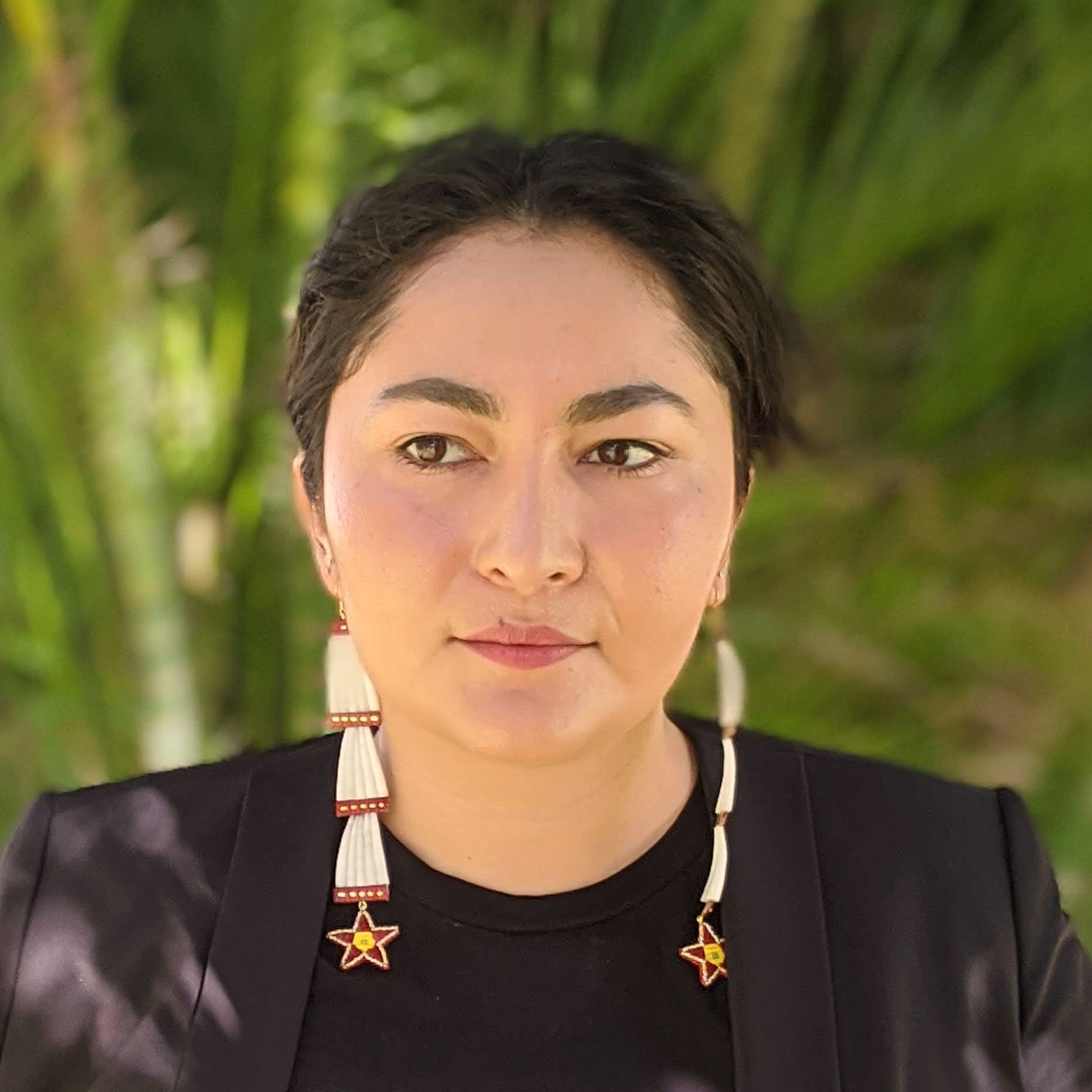 KD Chavez
Vice President of Resource Mobilization
KD believes true leadership is based in reciprocity, healing, and intergenerational relationships with each other and the land. For more than a decade they have worked side-by-side with people to accomplish transformational and visionary change: from community members, executive directors, and programmatic staff to board members, organizers and major donors. Throughout this time they have carried the ancestral strength, resilience, and wisdom of their communities into every aspect of their work.
During their time at ACLU, KD was a member of the national Indigenous Justice Steering Committee working to further justice for indigenous peoples, and developed innovative campaigns and fundraising programs. Prior to their work at ACLU, KD worked in the nonprofit and consultant world spending nearly a decade at Planned Parenthood. Trained in group facilitation and conflict mediation, KD loves creating, spending time outside, enjoying art, and thinking about indigenous futures.
Meena Haque
Individual Giving Manager
Meena is the Individual Giving Manager at UltraViolet. She has over 10 years of experience in fundraising and over 15 years of experience in organizing for various domestic and international campaigns. She is passionate about building deep and sustainable relationships with donors and inspiring them to give back in ways they find personally meaningful. Prior to joining UltraViolet, she was the Development Director at the New Orleans Workers' Center for Racial Justice where her fundraising efforts supported a COVID-19 relief fund for undocumented workers, raised awareness on labor trafficking issues in crawfish processing plants, and helped sanitation workers on strike who received inadequate PPE and pay during the pandemic. Prior to her position at the Workers' Center, she was the Development Manager for the Louisiana Fair Housing Action Center where she worked with funders and donors to raise money to combat housing discrimination and gentrification. In her spare time, Meena enjoys cooking, visiting national parks across America, and rollerskating.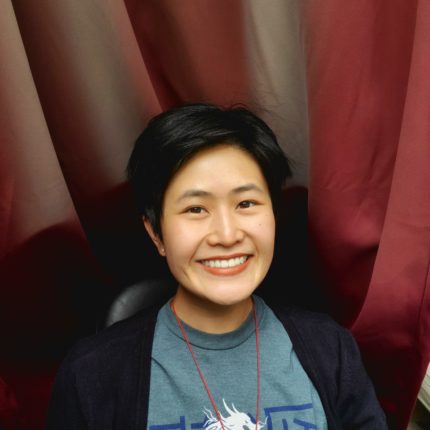 Luna Ly
Social Media Manager
Luna is the Social Media Manager for Ultraviolet and is passionate about revolutionizing the way we engage online, reclaiming digital autonomy, and considering the impact of digital communications. They are on a lifelong journey of learning and reflecting on how they show up in their work and with communities in the fight for justice and liberation while volunteering with the National Asian Pacific American Women's Forum (NAPAWF) DC Chapter. Luna has a Masters of Public Health in Public Health Policy and Management from George Washington University, is an Alexander Hamilton Scholar, and avid reader. She enjoys being weird on social media, writing long sentences, and learning how to jam on the bass guitar. Luna uses any and all pronouns.
Kathy Plate
Managing Director of Growth and Member Experience
Kathy is the Growth and Member Experience Director at Ultraviolet. Prior to joining the team, she was Digital Strategies Director at the National Gay and Lesbian Task Force. While at the Task Force, Kathy grew and strengthened the organization's online presence around issues including marriage equality, workplace discrimination, and access to healthcare. Kathy helped revolutionize online participation with the organization's largest annual event, the National Conference on LGBT Equality: Creating Change by introducing livestreaming, developing a conference mobile app and facilitating more robust conversations on social media. Kathy previously managed online communications for Alliance for Justice, where she worked to engage progressives in the fight for a fair judiciary. She currently lives in Southern California where she loves to take advantage of the mountain biking, rock climbing, and hiking opportunities.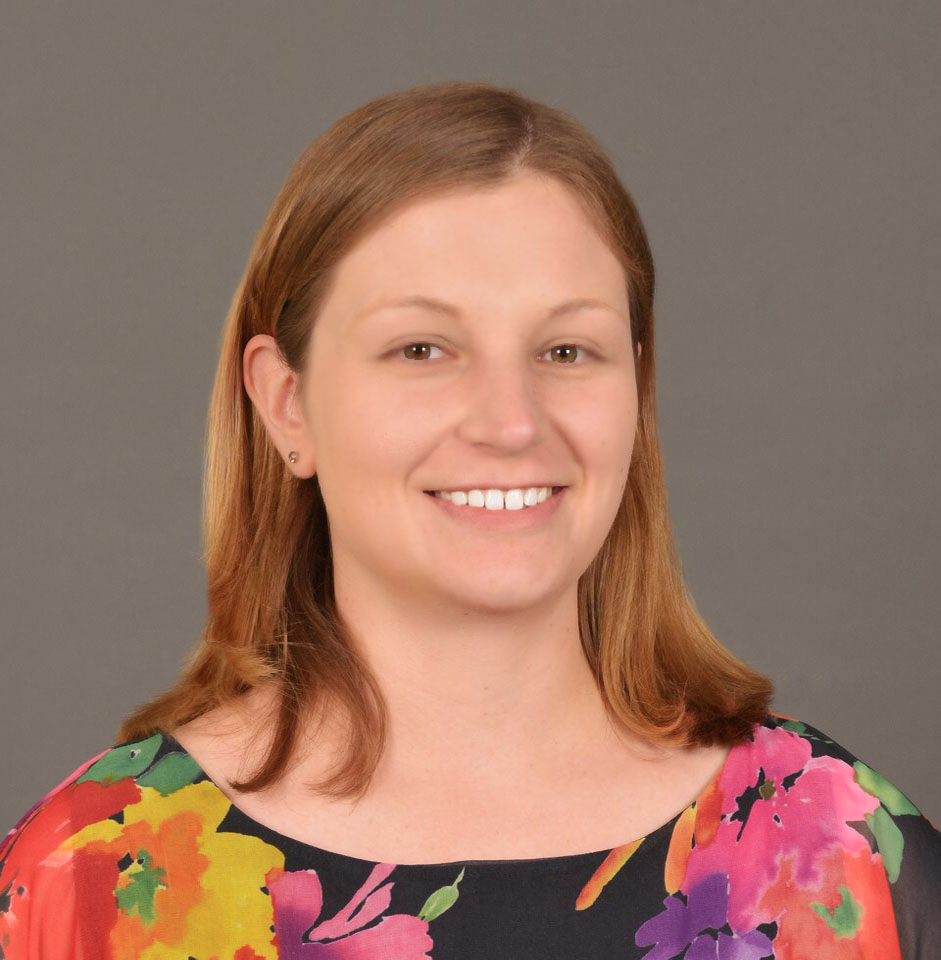 Katie
Campaign Director
Katie has run digital campaigns on a wide variety of issues from fighting the Dakota Access and Keystone XL pipelines to restricting access to guns and limiting pesticides to fighting for LGBTQ rights and holding corporations accountable. She began this work as a volunteer with Obama for America. She was part of the digital team for the Peoples Climate Marches and led Sierra Club's rapid response and campaigns in solidarity with Standing Rock. Her rapid response call campaign to the Trump Whitehouse went, viral, generating 36,000 calls in 24 hours. Katie previously worked in digital marketing in the music industry. Outside work, she enjoys playing with her dog, seeing live music, reading, and swimming.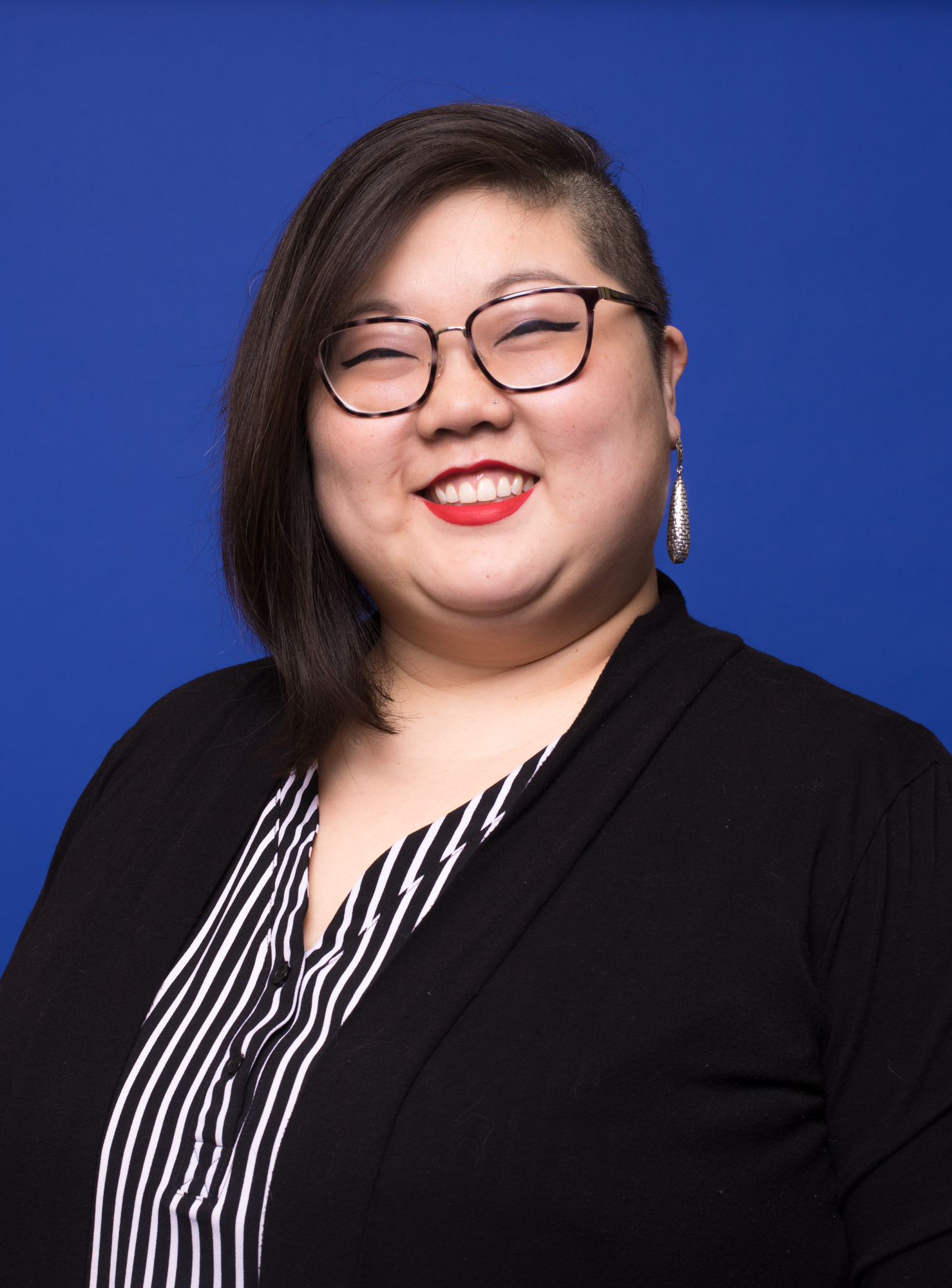 KaeLyn Rich
Vice President of Organizational Advancement
KaeLyn is the Vice President of Organizational Advancement and leads the operations, human resources, finance, and development teams at UltraViolet. She comes to Ultraviolet with over a decade of nonprofit leadership experience. Prior to joining UltraViolet, KaeLyn was the Executive Director of Bitch Media, best known for the iconic Bitch magazine. She spent eight years in advocacy and statewide leadership at the ACLU of NY and cut her teeth in progressive campaigns at a Planned Parenthood affiliate in upstate NY.
KaeLyn is also a public speaker on intersectionality, LGBTQ+ issues, and sexuality; a contributing writer for Autostraddle; a nonprofit consultant; an occasional gender studies professor; and a direct action organizer. Her debut young adult book, Girls Resist!: A Guide to Activism, Leadership, and Starting a Revolution came out in 2018.
KaeLyn is a queer bisexual Korean-American transracial adoptee, a devotee of savory comfort foods, and a big fan of the serial comma. She lives in New York with her spouse, child, and a menagerie of lovely animals.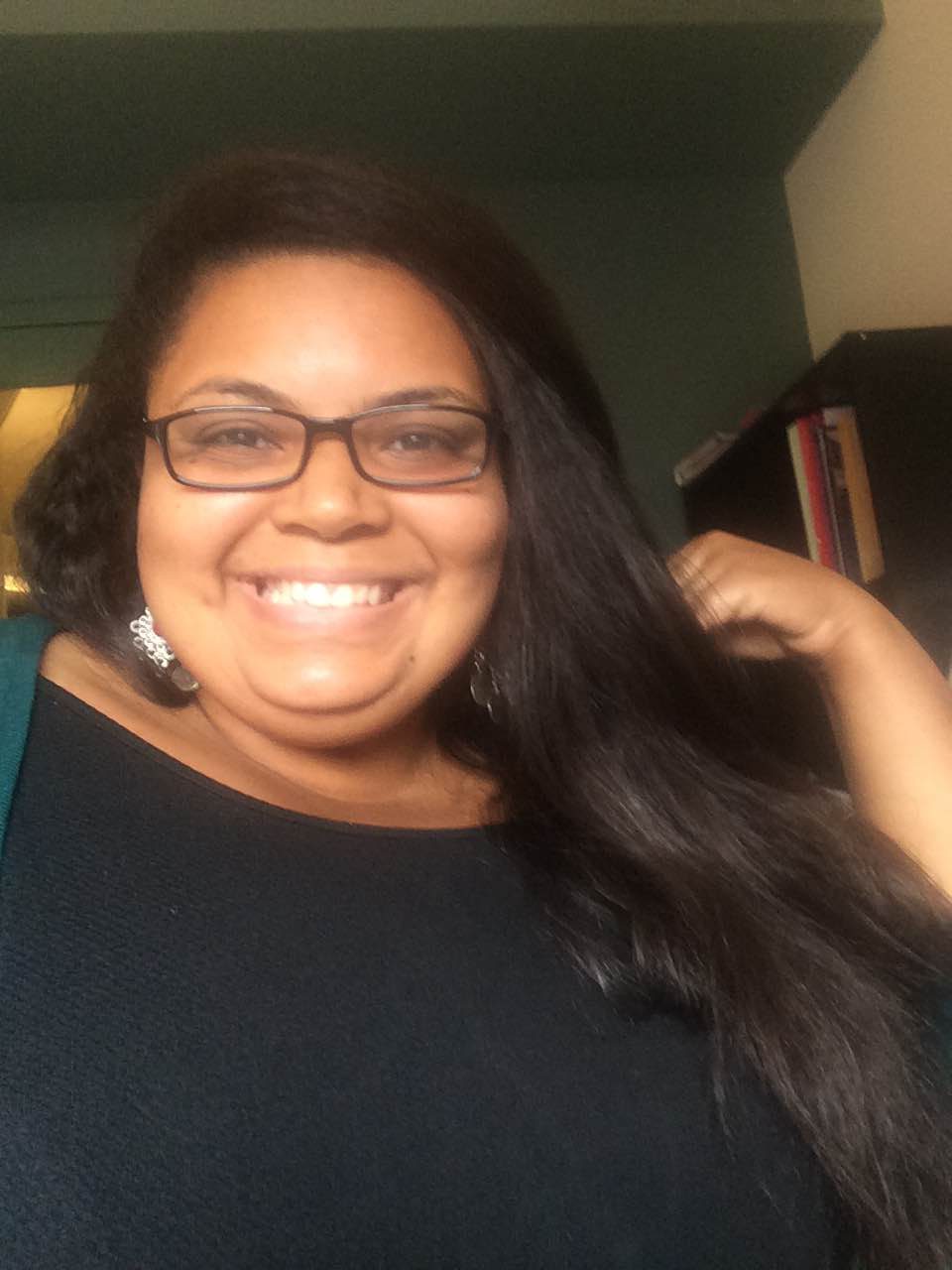 Sonja Spoo
Director of Reproductive Rights Campaigns
Sonja Spoo is the Director of Reproductive Rights Campaigns at UltraViolet. She works to conceive of and launch rapid response campaigns for UltraViolet. Prior to joining UV, Sonja organized activists, students and lawmakers from around the country to fight for reproductive rights from a faith-based understanding with Catholics for Choice. Sonja began her journey in grassroots organizing nine years ago in Philadelphia and her advocacy focuses on the intersections between faith, gender and race. Sonja is a graduate of Swarthmore College where she majored in Political Science. She currently lives in Washington D.C. where you will find her consuming large amounts of coffee and spending time cuddling as many dogs as possible.
Maria Tchijov
Vice President of Advocacy and Membership
Maria is the VP of Advocacy and Membership at UltraViolet, responsible for overseeing the campaigning work of the organization as well as member fundraising and engagement. She comes to UltraViolet with more than a decade of experience at the intersection of advocacy and digital organizing, most recently at MoveOn where she led the user-generated petition platform, engaging with millions of people around the country on issues that they care about. During her tenure at MoveOn, Maria also built out an organizational focus on member growth and engagement, and developed other innovative member engagement and fundraising programs. Prior to her work at MoveOn, Maria worked in both the nonprofit and startup worlds, including as one of the founding employees at Change.org. Maria has recently settled back in the Midwest with her partner, twin daughters, and overly protective black lab. When not working, she enjoys cooking, reading, and rock climbing.
Shaunna Thomas
Co-Founder & Executive Director
Shaunna Thomas is co-founder and Executive Director of UltraViolet. Shaunna has had a fifteen year career in progressive organizing, building progressive infrastructure projects and winning critical policy fights at the national level. Shaunna has appeared numerous times on network and cable TV including NBC, MSNBC, CNN, and CNBC as a political commentator. Before founding UltraViolet, Shaunna was the Executive Director of the P Street Project, a 501c4 nonprofit dedicated to organizing progressive members of Congress and connecting federal legislative strategy with online grassroots mobilization efforts. Prior to that, Shaunna was the COO of Progressive Congress, a nonprofit supporting the policy and organizing work of the Congressional Progressive Caucus. Shaunna was introduced to organizing and advocacy through the 2004 presidential election, which inspired the next five years of her work at Young People For, a Project of People For the American Way Foundation dedicated to identifying, engaging and empowering the next generation of progressive leaders. Shaunna–originally from Los Angeles–is a resident of Washington, D.C.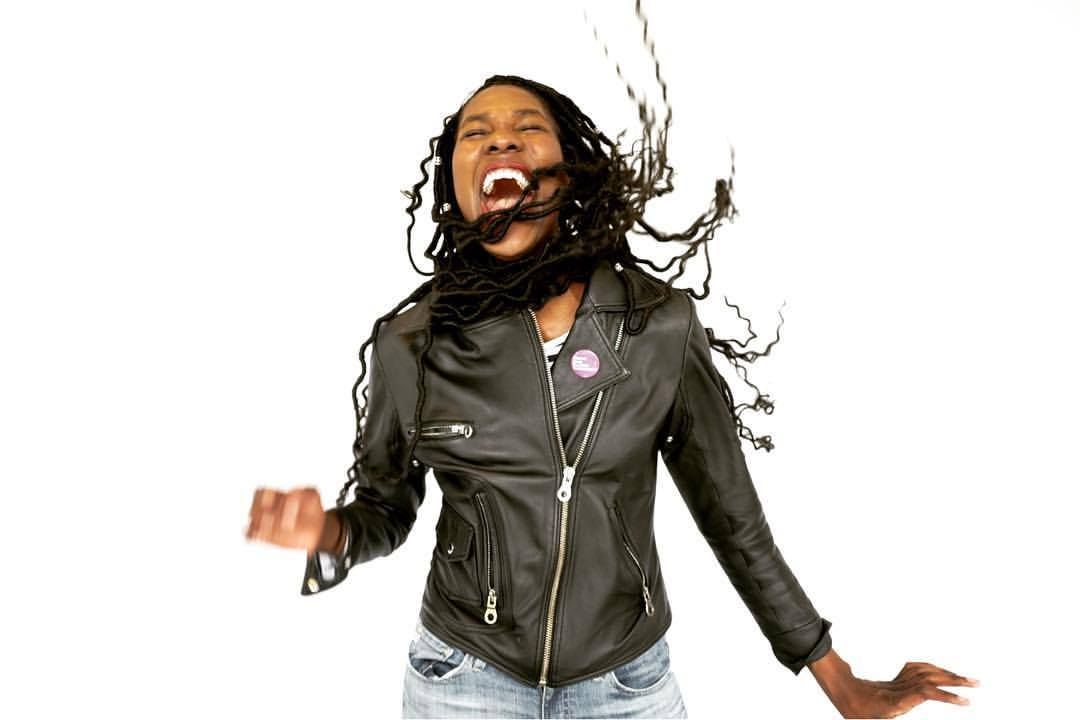 Bridget Todd
Communications Director
Bridget is the Communications Director at UltraViolet. She got her start teaching courses on writing and social change at Howard University. Since then, she's trained human rights activists in Australia, coordinated digital strategy for organizations like Planned Parenthood, the Women's March, and MSNBC, and ran a training program for political operatives that the Washington Post called the Democratic Party's "Hogwarts for digital wizardry."
Bridget Todd is the creator and host of iHeartRadio's critically acclaimed podcast There Are No Girls on the Internet. Formerly, she cohosted iHeartMedia's Stuff Mom Never Told You podcast bringing feminist issues to 2 million ears a month and hosted a global salon with AFROPUNK where she talked to high-profile women like Ava Duvernay and #MeToo creator Tarana Burke.
Melody Varjavand
Director of Finance
Melody has over 13 years of progressive experience in finance and accounting, including over 6 years in the non-profit sector. She has worked as an auditor in public accounting and has worked on the accounting teams of Planned Parenthood of Illinois and the Adler Planetarium in Chicago. She has successfully led initiatives to develop financial processes and improve financial reporting to end users. Melody is a graduate of the University of Illinois at Urbana–Champaign and is a CPA. In her free time, she enjoys seeking out great restaurants, biking, crafting, and travel, with a goal of visiting all the national parks someday.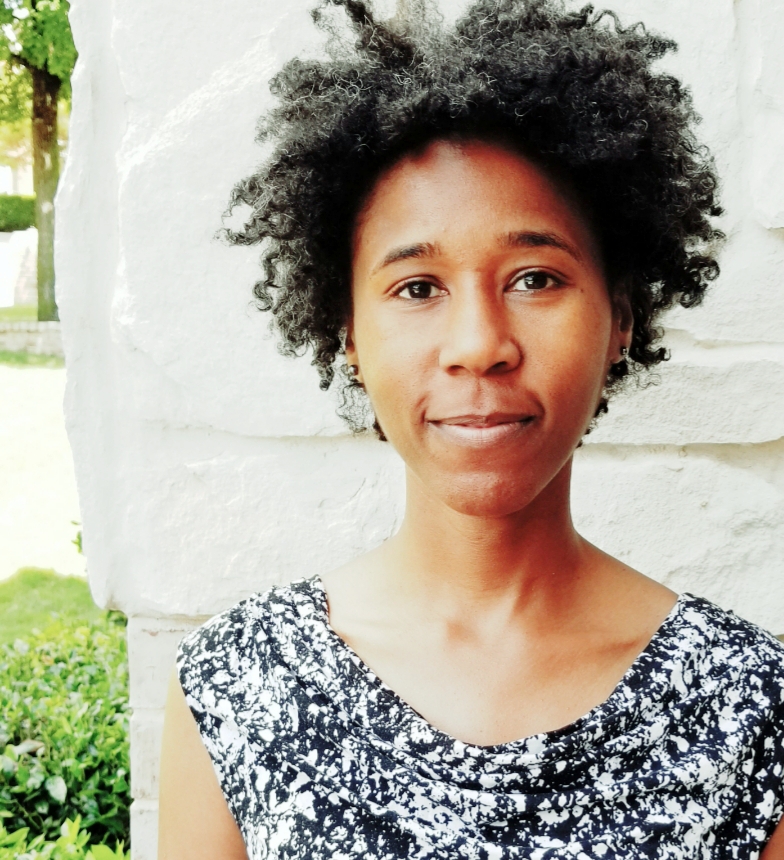 Kimberly Williams
Senior Accountant
Kimberly is a CPA and began her career with a BBA in Accounting from Prairie View A&M University.  Upon graduating she worked in the audit division with a Big 4 firm servicing multiple clients in various industries.  After transitioning from public accounting, she began to focus her efforts on accounting and financial reporting for not for profit organizations including:  The Adler Planetarium, The American Thoracic Society and The Colorado Non Profit Development Center.
She has more than a decade of experience and has assisted clients in various areas including: streamlining & improving financial reporting, identifying & improving inefficiencies and accounting & reporting setup for startup companies.
Finally, she loves: travel (anywhere), eating (almost anything), dancing (salsa), jazz (singing & listening) and meditation (vipassana) and can usually be seen doing one of the above during her spare time.  She is elated to be a part of the Ultraviolet team and honored to use her knowledge and skills to be of service to the mission.
Shaunna Thomas
Co-Founder & Executive Director
Shaunna Thomas is co-founder and Executive Director of UltraViolet. Shaunna has had a fifteen year career in progressive organizing, building progressive infrastructure projects and winning critical policy fights at the national level. Shaunna has appeared numerous times on network and cable TV including NBC, MSNBC, CNN, and CNBC as a political commentator. Before founding UltraViolet, Shaunna was the Executive Director of the P Street Project, a 501c4 nonprofit dedicated to organizing progressive members of Congress and connecting federal legislative strategy with online grassroots mobilization efforts. Prior to that, Shaunna was the COO of Progressive Congress, a nonprofit supporting the policy and organizing work of the Congressional Progressive Caucus. Shaunna was introduced to organizing and advocacy through the 2004 presidential election, which inspired the next five years of her work at Young People For, a Project of People For the American Way Foundation dedicated to identifying, engaging and empowering the next generation of progressive leaders. Shaunna–originally from Los Angeles–is a resident of Washington, D.C. You can find Shaunna on Twitter @SLThomas.
Nita Chaudhary
Co-Founder
Nita Chaudhary is a co-founder of UltraViolet. Before founding UltraViolet, Nita was the National Campaigns and Organizing Director at MoveOn.org Political Action. As a part of that role she oversaw and managed MoveOn's national campaigns department, including the organization's work on health care reform, the economy and Social Security, and she supervised MoveOn's team of Campaign Directors. During her tenure at MoveOn, Nita oversaw the fundraising program for the 2008 election, and led some of the organization's largest campaigns including MoveOn's work to end the Iraq war, protect constitutional liberties, and address climate change. Prior to that she was the Democratic National Committee's first Director of Online during the 2004 cycle. She started her career at People for the American Way where she held several positions, including Media Research Analyst, Web Editor, and Online Organizer. Nita's a native New Yorker who loves the Yankees, the Knicks and cooking Indian food.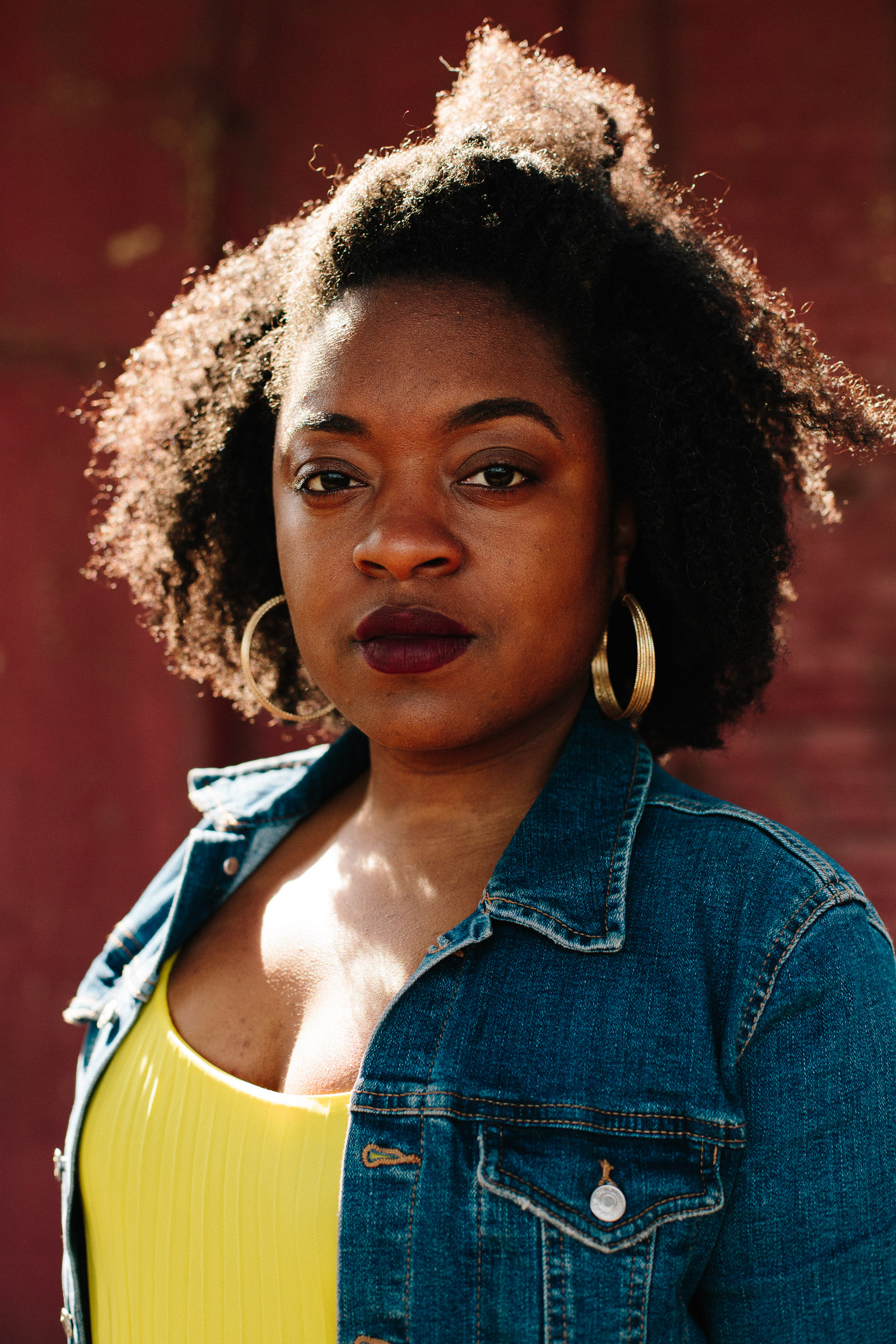 Charlene Carruthers
Senior Advisor
Charlene Carruthers is a strategist, author and a leading organizer in today's Black liberation movement.  As the founding national director of BYP100 (Black Youth Project 100), she has worked alongside hundreds of young Black activists to build a national base of activist member-led organizations of Black 18-35 year olds dedicated to creating justice and freedom for all Black people. 
Charlene is a 2019 Roddenberry Fellow and founder of the Chicago Center for Leadership and Transformation, a locally rooted and nationally connected learning community for political education, grassroots organizing, language and strategic communications capacity building. Find her online at www.charlenecarruthers.com.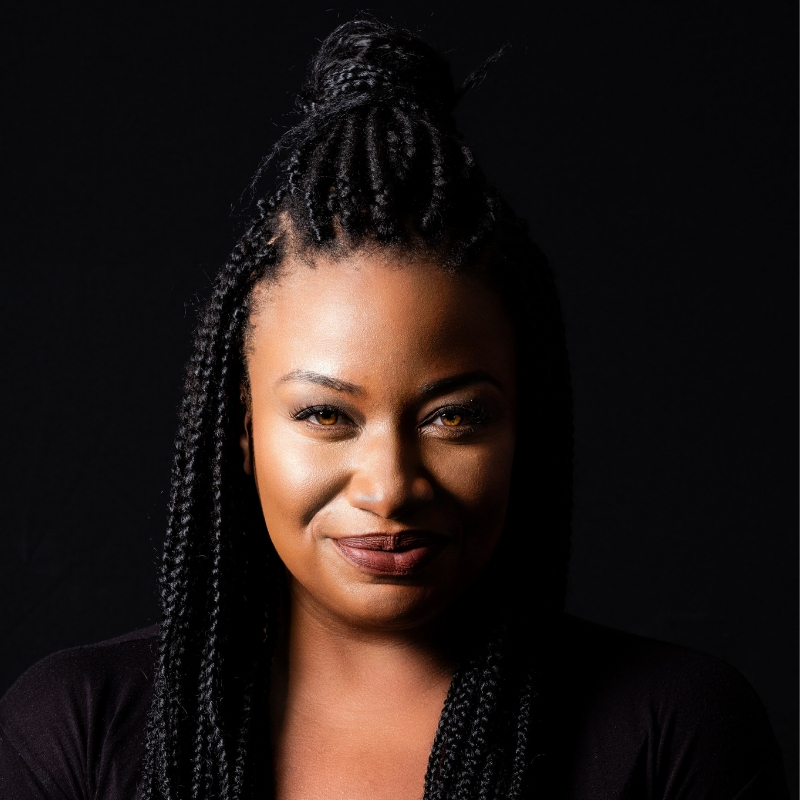 Arisha Hatch
C4 Board Chair
Arisha Michelle Hatch serves as the Managing Director of Campaigns at ColorOfChange.org and leads the organization's civic engagement, voting rights, criminal justice, corporate accountability and media work. Prior to joining Color Of Change in 2012, Arisha left behind a legal career to organize for the Obama Campaign in 2008, and later served as National Organizing Director of the Courage Campaign. She earned degrees in Economics, Creative Writing and Feminist Studies from Stanford and her juris doctorate from Santa Clara University.
Karen Finney
C3 Board Chair and C4 Board Member
Karen Finney is an independent consultant working with political and corporate clients in the United States and globally on message development, crisis communications, branding, public affairs and strategy. She is currently a Senior Advisor to Abrams for Governor, the Democratic National Committee and AL Media. Finney served as Senior Advisor for Communications and Political Outreach and Senior Spokesperson for Hillary Clinton's presidential campaign.
From her experience working in media, national politics, political and communications strategy in both the public and private sectors, Finney brings a unique perspective to her work. She was a political analyst and hosted her own show on MSNBC, "Disrupt with Karen Finney,".  Her experience includes work on four presidential campaigns, the Clinton Administration, and she was the Democratic National Committee's first African American spokeswoman, helping to lead the DNC's communications strategy for the "50 State Strategy," successful 2006 Congressional elections and 2008 presidential campaign.  A regular commentator on national television, Finney serves on the boards of NARAL pro-choice America, Power Rising and the Civic Engagement Fund.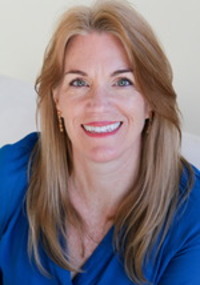 Maureen Pelton
C4 Board Treasurer and C3 Board Member
Maureen is a social scientist with 30 years of professional experience as an Integrative Psychotherapist, Executive Coach, Organizational Consultant, Adjunct Faculty, and Group Facilitator. In addition, she has served as host of the Edge Learning Well Talk Radio Show and has taught courses at the Integrative Health Education Center and the Institute for Health & Healing.
Currently, Maureen serves on the Advisory Council of The Representation Project and is Associate Producer of the documentary film, The Mask You Live In, which explores how society is failing our boys. She serves on the Board of Visitors for the School of Social Work at the University of Wisconsin-Madison, and on the Boards of the Penny George Institute Foundation and The Search Institute, as well as being a Trustee of The Eagle & the Hawk Foundation.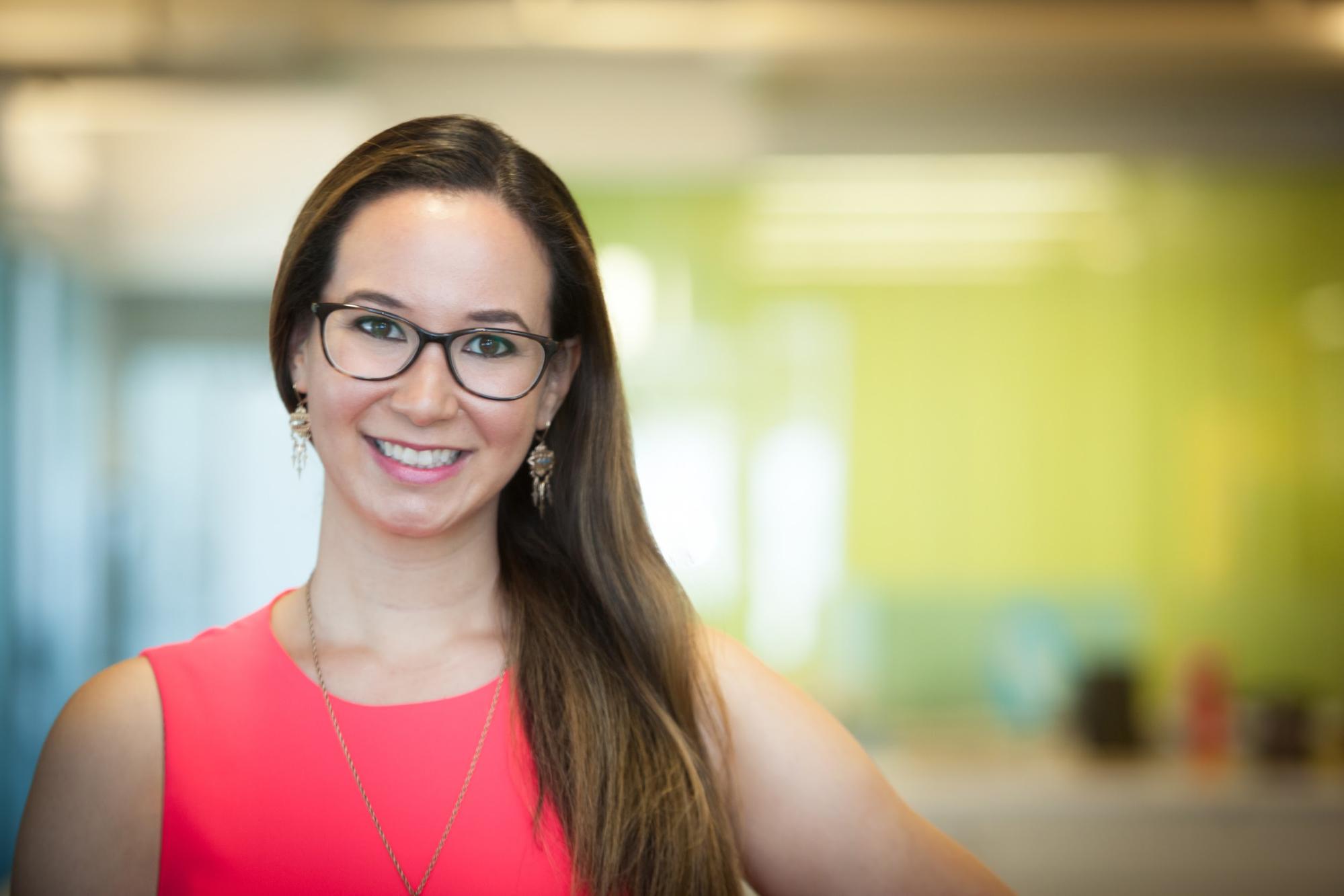 Alicia Jay
Board Member
Alicia Jay is a certified coach and multifaceted consultant who has spent the last 15 years driving change on behalf of social justice activists and organizations, with a focus on helping women and young people to reach their highest levels of leadership and impact. As a part of the team who launched The League, a new cultural engagement collective, Alicia was most recently working with some of the progressive movement's leading activists to integrate creative communications, cultural organizing, and narrative shift strategies into their work.
Alicia has supported individuals and organizations to better align their behavior with their values to achieve greater impact. She has done this by mobilizing millions of women through intersectional campaigns and events like Make It Work, the We Won't Wait coalition, and the United State of Women Summit; building the capacity of grassroots organizations through grantmaking at the Atlantic Philanthropies; and helping to train the current and next generation of social change leaders through Young People For, the Civil Liberties and Public Policy Program, and as a coach working with hundreds of emerging leaders.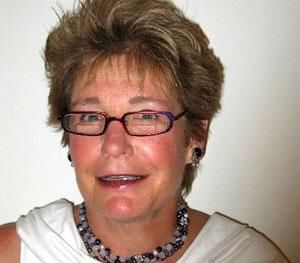 Wendy Wolf
C3 Board Treasurer and C4 Board Member
Wendy C. Wolf, Ph.D. is a social policy analyst and philanthropist who organizes women and the men in their lives in support of progressive social change. She is a member of the Women Donors Network, has spearheaded their work on reproductive health and justice,  and their work on gender justice and safety in the work force. She has been the Treasurer of that board and was a board member for six years.
She was also on the board of Living Beyond Breast Cancer for over ten years and served as their Treasurer and head of programs. She has been on the board of Philadelphia Citizens for Children and Youth as well as Protect our Defenders.
She is an adolescent, children's, and reproductive rights advocate, and a social policy analyst and evaluator. She founded the Center for Assessment and Policy Development (CAPD), which she led from 1987 to 1999. Prior to founding CAPD, she was the Director of Research at Public/Private Ventures for seven years. She has taught at the University of Arizona. She received a Ph.D. in Demography and Sociology from Johns Hopkins University and a B.A. from Brown University.