NBC News Sexual Misconduct Controversy Draws Small Protest Outside 30 Rock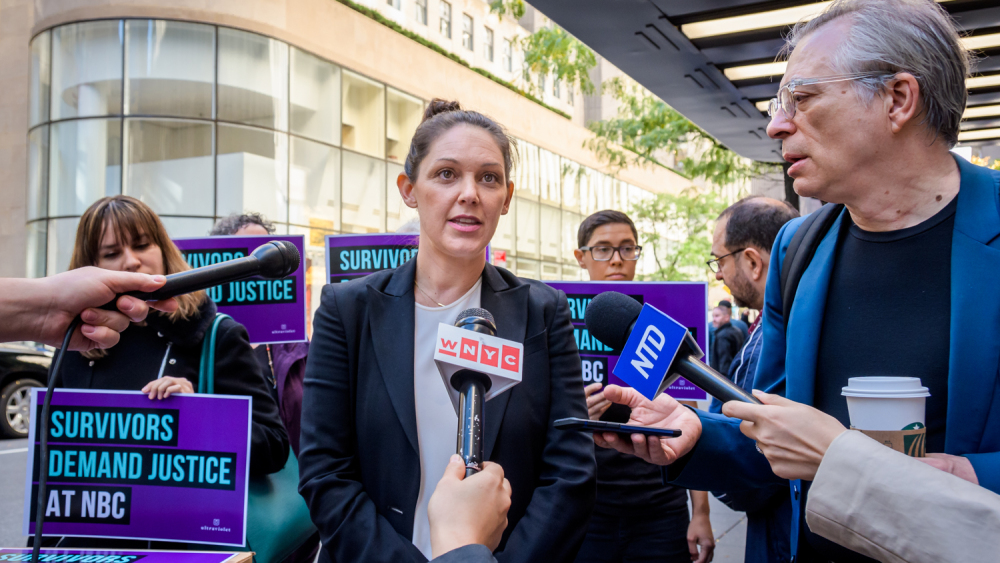 A handful of protestors gathered outside NBC Studios at 30 Rockefeller Center on Wednesday to demand the ouster of top NBC News executives for the network's handling of internal sexual misconduct allegations, among other issues.
The feminist advocacy org UltraViolet organized a demonstration outside of NBC News headquarters to deliver a petition with nearly 20,000 signatures calling for the firing of NBC News president Noah Oppenheim and MSNBC president Phil Griffin. Oppenheim recently signed a new contract with NBC News and is expected to succeed Andy Lack as chairman of the division after the 2020 presidential election.
NBC News has been at the center of controversy for two weeks amid the publication of Ronan Farrow's book "Catch and Kill," which details what he describes as NBC's effort to quash his reporting on sexual assault allegations against disgraced movie mogul Harvey Weinstein. Farrow criticizes NBC News for its handling of internal sexual misconduct and harassment claims, most notably those involving former "Today" anchor Matt Lauer, who was fired in November 2017.