"Thank you Deborah": Plane tows message of support for Brett Kavanaugh accuser over Boulder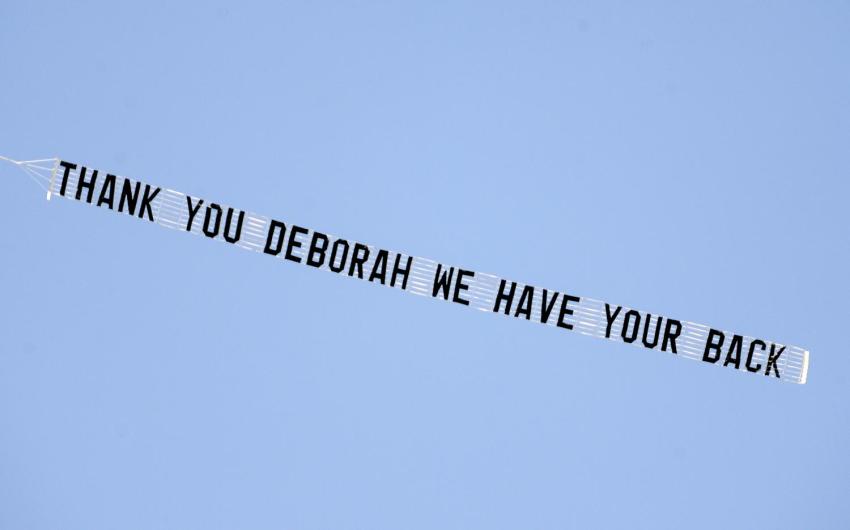 Ramirez, 53, told The New Yorker that Kavanaugh exposed himself during a drunken dormitory party at Yale University in the early 1980s, thrust his penis in her face, and caused her to touch it without her consent as she pushed him away.
The plane with the support message for Ramirez was commissioned by UltraViolet, a women's advocacy group that supports sexual assault survivors. The group also paid for a similar message for Ford that flew over Palo Alto, Calif. last week.