Violence Against Women Act: John Boehner, Eric Cantor Pressured By Republicans To Act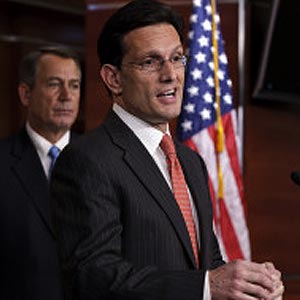 With time running short, progressive groups are also ramping up pressure on House Republican leaders to get moving on the Senate bill. MoveOn.org and UltraViolet, a pro-women's rights group, released a new TV ad on Tuesday that highlights the need for an inclusive VAWA.
"Three women die every day from domestic violence. That's why the Violence Against Women Act was passed, decreasing domestic violence by 67 percent," a narrator says, as images flash of a woman with bruises on her face. The bruises start disappearing as the narrator talks, but then start reappearing as the narrator continues.
Photo: AP