VICTORY: SONY TO DROP DR. LUKE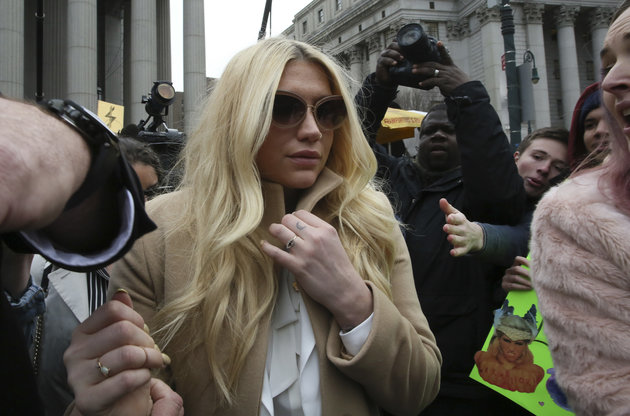 FOR IMMEDIATE RELEASE: Wednesday, March 09, 2016
CONTACT: Brett Abrams | 516-841-1105 | brett@unbendablemedia.com
VICTORY: SONY TO DROP DR. LUKE
UltraViolet Praises the Decision, Says It Sends a Clear Signal Through the Music Industry that Rape and Sexual Assault Will Not Be Tolerated
Earlier today, The Wrap, citing knowledgeable individuals, reported that Sony Music Entertainment would be ending its relationship with Dr. Luke's Kemosabe Records, a year ahead of the contract's expiration, over public pressure to #FreeKesha.
In reaction to the news, Shaunna Thomas, co-founder of UltraViolet, a national women's advocacy organization that had been calling for Sony to sever ties to Dr. Luke, issued the following statement praising the decision:
"Today's decision by Sony Music to stand with Kesha and survivors of sexual assault is a huge victory that sends a clear signal throughout the music industry that rape and sexual violence will not be tolerated.
By dissolving ties to Kemosabe Records, Sony Music Entertainment also dissolves Kesha's relationship with Dr. Luke – leaving her free to make music without having to work with the man who abused and assaulted her.
Music fans, recording artists and UltraViolet members praise this tremendous decision and look forward to hearing Kesha's latest hits knowing that she can record them without being under the thumb of her abuser."
Since the controversy escalated last month, more than 69,000 UltraViolet members have signed petitions calling on Sony Music to drop Dr. Luke and #FreeKesha.
View the petition here:http://act.weareultraviolet.org/sign/sony_drluke/
# # # # #
UltraViolet is an online community of over 700,000 women and men who want to take collective action to expose and fight sexism in the public sector, private sector and the media. Find out more at WeAreUltraViolet.org