Women's Group Slams Trump's Suggestion that Women Should be "Punished" for "Illegal" Abortions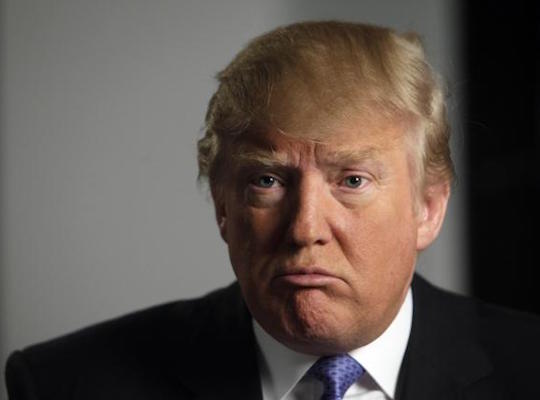 FOR IMMEDIATE RELEASE: Wednesday, March 30, 2016
CONTACT: Madison Donzis | madison@unbendablemedia.com | (210) 488-6220
Women's Group Slams Trump's Suggestion that Women Should be "Punished" for "Illegal" Abortions
Today, while speaking to MSNBC host Chris Matthews, Donald Trump suggested that women who seek abortions, should they be outlawed in the future, must be punished. "There has to be some form of punishment," he said, adding that the form of punishment would have to be determined.
Shaunna Thomas, co-founder of UltraViolet Action, issued the following statement in response:
"It seems that Donald Trump's aggressive and malicious comments about American women will truly never end. Only this time, Trump is not just making another one of his slanderous remarks, he's talking about real policy that would have absolutely disastrous impacts on American women exercising their constitutionally protected rights.  
And these attacks are just the natural extension of the misogynistic hate-fuelled campaign that Donald Trump has been running. According to Trump, women who receive a constitutionally protected medical procedure should be punished, while his campaign manager, who assaulted a female reporter, should get a free pass. This is shameful and un-American.
The reality is that nearly one in three American women will get an abortion at one point in their lifetimes. By saying that women deserve to be punished for having control over their bodies, Trump is making his views on women abundantly clear, and these views thoroughly disqualify him from serving as President of the United States."
# # # # #
UltraViolet Action is an online community of over 700,000 women and men who take collective action to expose and fight sexism in the public sector, private sector and the media. Find out more at WeAreUltraViolet.org