Women's Group Urges Nationwide Insurance, Papa John's to Drop Peyton Manning as a Spokesperson After Resurfacing of Sexual Assault Charges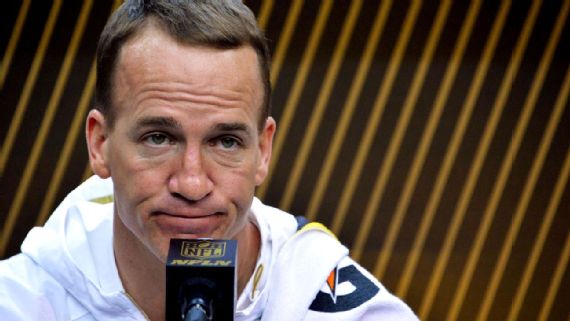 FOR IMMEDIATE RELEASE: Tuesday, 16 February 2016
CONTACT: Anna Zuccaro | (914) 523-9145 | anna@unbendablemedia.com
STATEMENT: Women's Group Urges Nationwide Insurance, Papa John's to Drop Peyton Manning as a Spokesperson After Resurfacing of Sexual Assault Charges
Last Tuesday, six women filed a civil lawsuit against the University of Tennessee, stating that the school has "intentionally acted by an official policy of deliberate indifference to known sexual assault." The result, they say, was "a hostile sexual environment," which is a clear violation of the Title IX statute. The lawsuit cites Peyton Manning as one of the student-athletes accused of sexual assault.
In response to the news, Nita Chaudhary, co-founder of UltraViolet released the following statement calling on Peyton Manning's sponsors to suspend their relationship with Manning as the allegations are investigated:
"When institutions like the University of Tennessee tacitly condone violence against women by ignoring cases of sexual assault by student-athletes, it perpetuates a dangerous culture of violence that ultimately hurts women everywhere.
While it is outrageous that the University of Tennessee chose to turn a blind eye to sexual violence by student athletes like Manning, it would be flat out unacceptable for the NFL and major companies like Nationwide Insurance and Papa John's Pizza to continue to stand with Manning in light of emerging evidence.
The NFL should thoroughly investigate this incident before allowing Manning to play or work in NFL again. Nationwide Insurance and Papa John's Pizza must show their customers that they will never stand for sexual violence – and suspend their relationships with Manning pending further investigation."
# # #
UltraViolet is an online community of over 700,000 women and men who want to take collective action to expose and fight sexism in the public sector, private sector and the media. Find out more at WeAreUltraViolet.org.